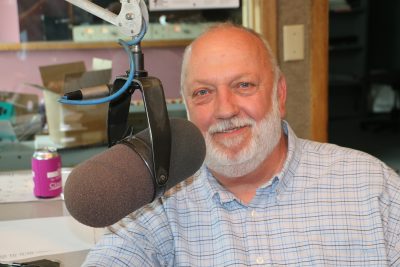 Monday, Tuesday, Wednesday, Thursday, Friday -- 03:00 PM - 07:00 PM
Born in Ohio, Dave grew up in the San Joaquin Valley of California, before coming to Iowa in 2014 after a brief three year stay in Northern Utah.
A self-described "Rock & Roll Mutant", he actually loves all kinds of music. His collection includes many pieces of vinyl, hundreds of CD's and over 35,000 digital music files clog his home computers. His favorites include the singer-songwriters; James Taylor, Joni Mitchell, Arlo Guthrie, Carole King, etc.
He has an affinity for The Beatles and The Guess Who but has a soft spot for the Grateful Dead. He includes Frank Sinatra and Nat "King" Cole as favorites as well.
Having experimented with radio as a 13 year old, he took his first professional job at KLBS-FM, Los Banos, California at age 18. After a brief 22 year interlude to raise a family, he found radio again as a profession while in Utah, with the Cache Valley Radio Group.
Dave has two sons, Joshua and Brian, and a lovely daughter-in law, Brittini. Dave lives in Fairfield with his wife Mindy, and spends as much time as possible with his two young grandsons, Wakefield and Wyatt.