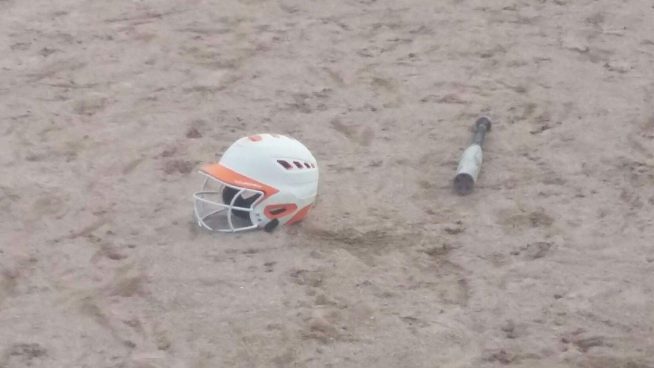 The Ottumwa varsity softball team took a pair of 3 inning wins against Des Moines North Monday 13-0 and 14-0, not allowing a hit in either game. Starters Kacy Nickerson and Aston Brown both pitched 2 innings and totaled 9 strikeouts. Ashlynn Sheets worked the other 2 innings and fanned 5 batters.
The offense produced 15 hits overall. The opener featured Hannah Hussinga going 2 of 2 including a triple and drove in 3 runs. Jillian Heaton finished 1 of 1 with a double and 2 runs batted in. Kaylee Bix was 1 of 2, drilling a triple. Abby Bowers, Morgan Greiner and Zoey Jones all were 1 of 2. In the 2nd game Delaney Stevens was 2 of 2, blasting a triple and a double. Jones ended up 1 of 1 with a triple. Anne Guest, Amber Shotts, Bowers and Sheets each finished 1 of 1.
Ottumwa 14-4 and 12-0 in varsity baseball with Des Moines North Mnday, both ending after the 5th on the 10 run rule. The nightcap was a Colton McKinnon a one hitter with 3 strikeouts. He also was 1 of 1 at the plate and drove in 3 runs. Brody Evans went 2 of 3. Jesus Jaime finished 1 of 1. Zach Burtch was 1 of 2 with 2 runs batted in. Adam Denniston ended up 1 of 2. Mitch Wood contributed a double as they banged out 9 hits.
The Bulldogs got 10 hits during the first game. Wood went 2 of 2, both triples, crossed the plate 3 times and drove in 3 runs. Burtch finished 1 of 1 with 2 runs batted in. Dominick Delehoy, Denniston and Evans all were 1 of 1. Trae Swartz was 2 of 3. Jaime ended up 1 of 2 ripping a double. Logan Chickering went 1 of 2 and drove in 3 runs. Starter Denniston pitched 2 innings, totaled 2 strikeouts, gave up 2 hits and 3 unearned runs. Zach Bennett threw the last 3 innings, fanned 5 batters, allowed 2 hits and one earned run.