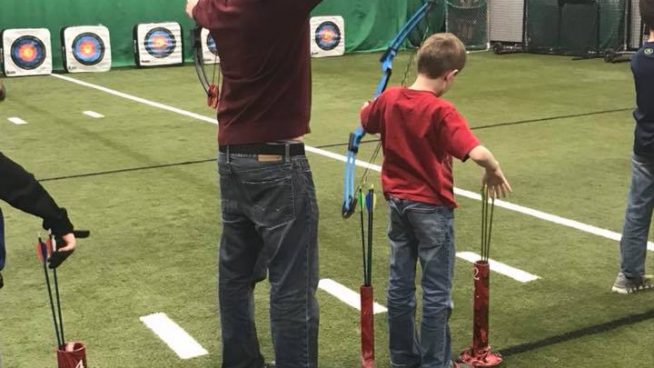 State archery competition took place over the weekend and Cardinal's Paiden Rupe took the title of bullseye targets scoring 285 plus 3D targets with 273. The elementary won the 3D target team championship with Makayla Barnes, Sara Breeding, Joel Carman, Sidney Countryman, Deagon Eakins, Dawson Elliott, Caleb Farfan, Kenna Kirkpatrick, Konnar Mason, Autumn Sertterh, Emma Short and P. Rupe. Sertterh was 2nd in 3D targets scoring 255 while Barnes finished 3rd totaling 254.
Cardinal Middle School team ended up 4th of 15 including Cassidy Brown, Curtis Brown, Paityn Carnes, Luke Enloe, Haylee Fountain, Karson Kirkpatrick, Garrett Porter, Layne Pottorff, Ethan Ragen, Montana Rupe, Lauren Sloan and Cameron Wheaton. Mon. Rupe took 4th individually scoring 283.
The Comets high school team finished 7th of 17 at state with Triston Brown, Jenika Corder, Danielle Jameson, Brodie Mairet, Austin McClure, Michael Mullikin, Jarrett Rea, Morgan Rupe, Kaylyn Sallee, Kristian Sanders, Randy Short and Jacob Stitles.