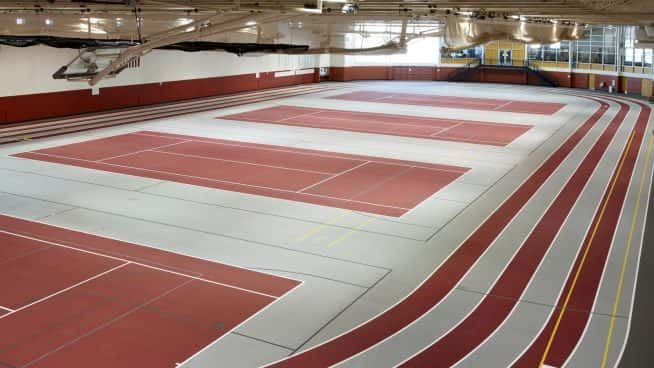 Pekin had an indoor track meet Saturday at Central College in Pella. Winning for the host Panther girls were Kaitlyn Jones the shot put, the 4 by 800 of Emily Laumeyer, Hollie Loper, Sarah Eubanks and Maddie Black plus the distance medley made up by Lauren Derscheid, Hunter Lock, Black and Laumeyer. The boys got a win from the 4 by 400 that featured Cameron Millikin, Dayne Eckley, Cole Earnest and Brayden Sobaski.
Taking 2nd for the girls were the 4 by 200 of Sophie Wittrock, Mackenze Dahlstrom, Emilee Linder and Eubanks plus the 4 by 400 including Zoey Wright, Remi Duwa, Eubanks and Wittrock. Coming in 2nd for the boys were the 55 shuttle hurdle relay that featured Devin Fraise, Quinn Ledger, Lathe Crochet and Earnest along with the distance medley made up by Brady Millikin, Colten Glosser, Zack Wise and Sobaski.
Davis County also competed at Central College. Winning were Jason Sharp the high jump and long jump, Dreven DeKraii the 55 meter high hurdles, the 55 shuttle hurdle relay plus the distance medley. The girls took 3rd in both the California Mile or 8 by 200 and distance medley.
The Cardinal boys got 2nds from Trey Albert in the long jump and the 4 by 400. In the girls division Cardinal was led by a 4th in the 4 by 800. There were 12 schools with boys and 11 on the girls side.