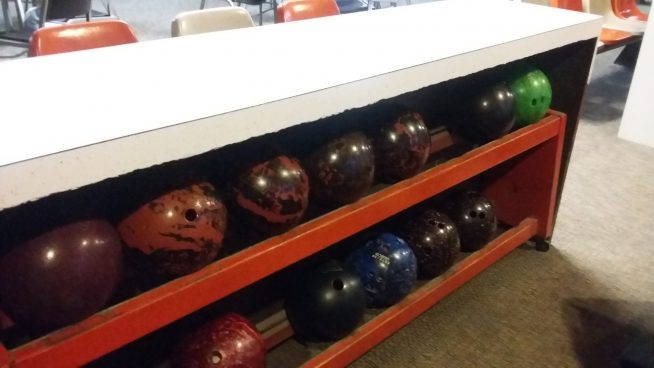 The Fairfield varsity bowling teams were at home on Friday. Keokuk won the boys competition totaling 3063. The Trojans finished 2nd with 2580. Dalton Rippey shared the 4th best series of 380 with Kaleb Walker of Davis County, each rolling a 212 game. Shane Morrissey was 9th scoring 361 including a 198. Other top Fairfield games featured Giuseppi Smith 192, Ben Johnston 185, Drake Rippey 174 and Chance Swan a 173. They also had a Baker score of 218.
Davis County was last of 3 in the varsity boys bowling with 2545. Jeffrey Stevens had the 6th highest series at 379 which included a 199 game. Will Farley turned in the 8th place series of 367 that featured a 191.
Louisa-Muscatine took the girls title with 2516. Keokuk was 2nd at 2434. Davis County turned in the 3rd place total of 1986. Kelsey Rook had the 9th best series of 301 including a 166 game. Kailtyn Wallace was 10th at 300 led by a 158.
The Fairfield varsity girls totaled 1955. Jenna Wickencamp finished 11th with a 284 series that featured a 172. Lilly Huff turned in the 12th place score of 279 that included a 154. Willow Elliott added a 145 game.