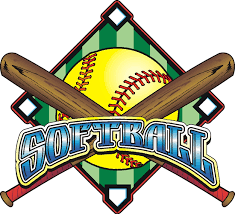 A pair of area teams advanced to the championship round of the state softball tournament at Fort Dodge Thursday. Albia took a Class 3A semifinal 5-2 win over Mount Vernon. The 30 and 8 Lady Dees face top ranked 43-1 Davenport Assumption for the title just after 7 tonight.
In Class 2A, Eddyville-Blakesburg-Fremont shut down the Interstate 35 squad 2-0 Thursday. Randie Richmond blasted a 2 run homer and pitched a 2 hitter that featured 2 strikeouts. Now 32 and 8, the Rockets play 29 and 11 Iowa City Regina in the championship contest scheduled today at 4:55.
Sigourney lost a 9 inning 15-12 Class 1A semifinal slugfest with Clarksville that started about an hour late at 8:30, had over an hour delay until 10:30 because of lightning and didn't end until just after 12:45 this morning. The 23 and 12 Lady Savages meet Westwood in the 3rd place game scheduled to start at 1:30 today.
The Oskaloosa team lost the Class 4A semifinal round 3-1 against top seed Winterset. The 30 and 13 Indians lay Charles City for third place this morning.